The Metalsmart precious metals plan
The Metalsmart precious metals plan
Save money when you build a gold and silver plan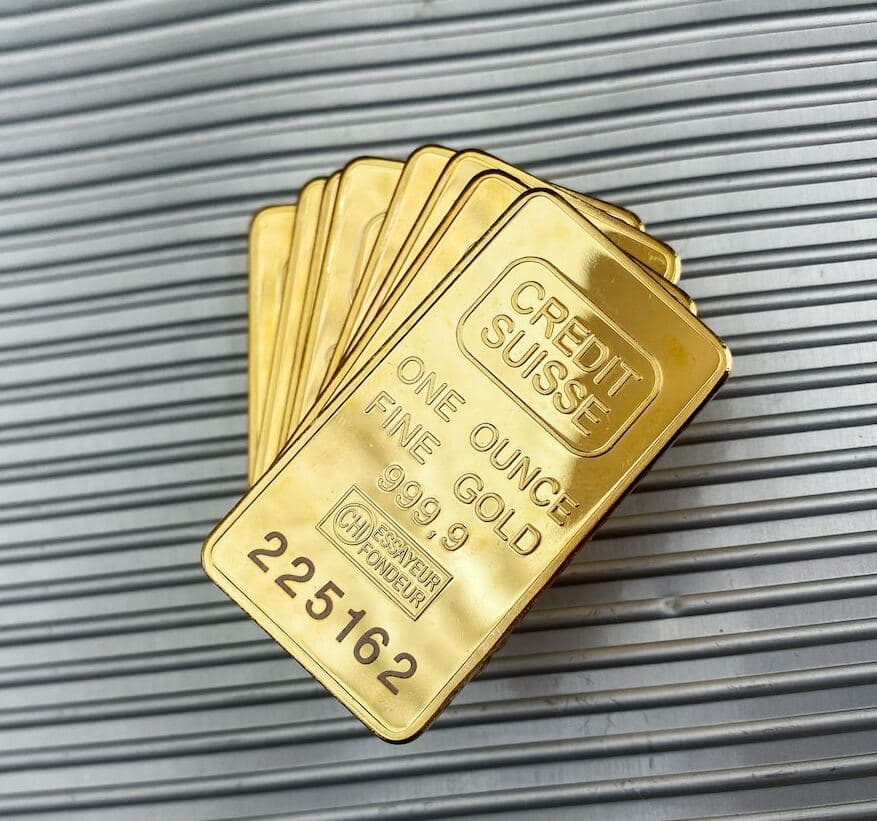 Our approach to building a precious metals purchase plan.
When you decide to buy precious metals like gold and silver, there are important things to consider. We know how confusing it can be! First, there are four distinct types of metals to choose from: gold, silver, platinum, and palladium. Second, once you determine which type of metals you want, you then must choose specific bars, rounds, or coins, of which there can be hundreds or thousands of products available to buy. One of our goals is to make this process much simpler and less time consuming, so we built our site to help you breeze through the steps.
Our plan suggestions are generated from statistical analysis (mean variance optimization) of historical prices of both the metal types and the specific products themselves. We ask a few questions up front to fully customize your plan. We ask why you are buying precious metals so we can create a plan that fits your tolerance for risk (swings in prices and other factors). This question also helps us find suggested bars and coins for any metal you choose.
We also ask if you are buying for an IRA (Individual Retirement Account) account, because not all gold and silver products are approved for IRA accounts. Thus, we want to make sure that our suggestions for your IRA account are IRA qualified.
What we include in your precious metals purchase plan
Your plan consists of two distinct sections. The first section is a suggestion for which precious metal types you might consider and what portion of your purchase amount might be used for each metal. For example, if you are conservative (and looking to primarily protect your wealth instead of reaching for returns), we might suggest a strategy, based on the data, that only includes gold.
The second section contains specific products for each precious metal type in the first section. If you have a plan with only gold and palladium, then we will only present gold and palladium products for you to choose from. Again, we try to match the product selection to your risk tolerance.
We make recommendations and you can change them at any time
Our plans are simply recommendations based on our data. You are free to make changes to suit your preferences.
First, you can change which types of precious metals you want by changing the dollar amount. For example, you might want 50% of your purchase to be in gold and 50% to be in silver. This is totally fine! Just change the amounts for each metal, making sure to enter zero in the metals you don't want and click "update products" to change your product recommendations.
You can also change which products you are interested in. You can remove any of our choices and search for the specific products you want and add them to the plan.
We also make an estimate of the price of each product when you are building your plan and suggest the quantity of each product to buy. The quantity is also editable so you can simply type in the number of pieces of each product if you don't want to use our suggestions. You will be able to see the total estimated cost of your plan as you make changes. Keep this in mind so that you don't end up creating a plan that is of a larger or smaller amount than you want. For example, you could remove products or enter smaller quantities so that you create a $50,000 plan when you really wanted a plan for $100,000.
Next steps after you are done with your plan
Once you have a plan that you like and have created an account (or have logged in), you can request our dealer network to respond with price quotes. Interested precious metals dealers will respond and you will be able to compare apples to apples and choose one or more dealers to speak with. We recommend speaking with more than one dealer so you can get price updates and learn more about their level of service.
Next steps after you buy your precious metals In order for us to serve you better, we ask you to close out your plan. Then, you can come back and create a new one if you like. With your chosen dealer, ask them to keep you informed on delivery dates. Your dealer should provide estimated ship dates and tracking information to you that is updated daily.
We also ask that you let us know about your experience with both our platform and your dealer interactions. It is through our community feedback that we can ensure that our participating dealers are treating you fairly and with great service. Those that are not will be banned from our platform. Don't forget to recommend us to your friends who want to find the best precious metals deals.
You win when dealers compete for your business!