How do I invest in gold, silver and other precious metals?
How do I invest in gold, silver and other precious metals?
The smart way to buy gold and silver.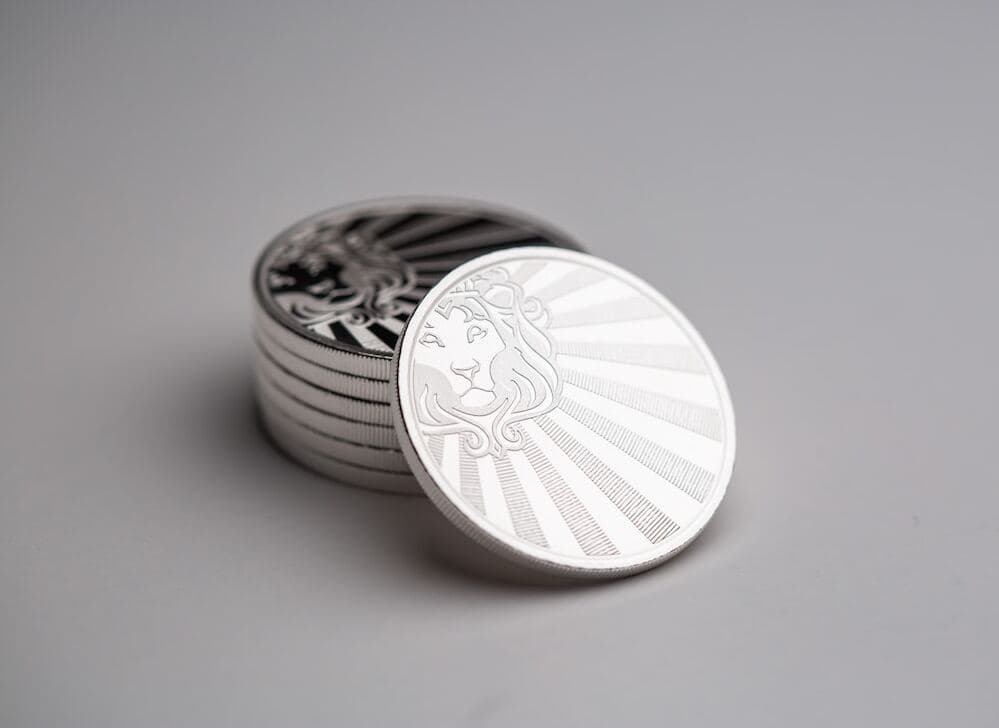 How do I invest in gold and silver?
If you are thinking about an investment in precious metals, there are a few decisions you need to make right from the start. Some of the more important questions to ask yourself before investing in precious metals include:
What type of investment do you want to make? There are two basic types of investments you can make using physical precious metals, cash or IRA. A cash deal means buying the metals outright and holding them in your home, a personal safe, or bank safety deposit box. An IRA deal means purchasing precious metals as a part of a self-directed IRA account. These metals must be held in an insured repository such as the Delaware Depository. Either way, you own the metals outright and can hold them for whatever length of time is best for you.
How much money do you want to invest? This is obviously a personal decision and basically comes down to how much you can afford to put into the investment. Historically, precious metals have been a good hedge against inflation and other economic disruptions and thus can be a smart addition to your overall investment portfolio. Your financial advisor can help you understand the diversification benefits of gold, silver, and other metals.
What is your tolerance for risk? Like most other financial assets, precious metals prices are hard to predict and can experience large moves both up and down. And not all precious metals are alike. Some metals, like palladium, have historically shown both higher returns and larger price swings than gold and silver. Your comfort level with these price variations, also known as your risk tolerance, should help guide you to which metals make the most sense to you.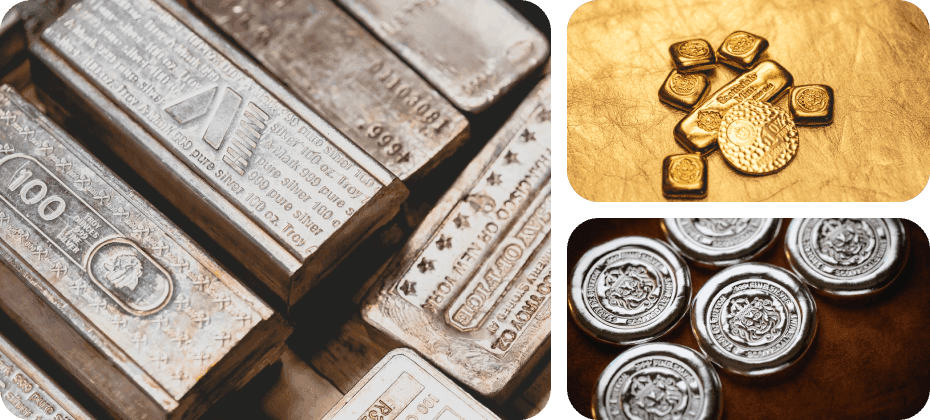 Metalsmart makes the process simple and easy. You answer a few questions, which helps us assess your risk tolerance, and we use historical data to automatically prepare a precious metals plan specifically for you. This will include suggestions for which types of metals to consider as well as specific products that might interest you. Don't worry, you can always change our suggestions at any time. If you know exactly which products you want, you can edit the plan to suit your needs.
Once you have a plan that you are comfortable with, you submit the plan to our partner dealers, and they will respond with indicative price proposals. Now you can compare the dealer's pricing and decide which dealer or dealers you would like to have contact you. We do encourage you to speak with more than one dealer, so you can get a sense of how they operate before asking for final pricing and the actual purchase.
We respect your privacy, so you remain anonymous until you are ready to talk to the dealer.
We DO NOT release your contact information until you specifically ask to be contacted.
Once you've connected with the dealer, the ball is in your court. You choose a dealer and work through their normal process to make your purchase. We ask that you come back to Metalsmart after you have gone through the process and let us know how your dealer performed. Your feedback helps us rate dealers for our community and will alert us if we need to sanction or remove a dealer from our platform.